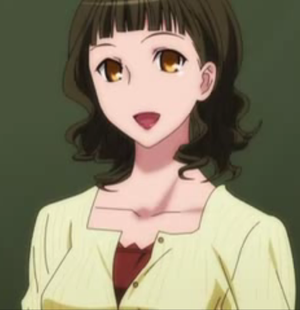 Fumi Kumagai is the homeroom teacher for Kanako Miyamae, Kiri Nanami, Sachi Momoi, and Yuzuru Inamori. She is a graduate of Ame no Kisaki, remembers Professor Miyamae, Kanako's mother, and had met Kanako Miyamae herself, when she was very young. She tells Kanako Miyamae that everyone calls her "Miss Teddybear".
Ad blocker interference detected!
Wikia is a free-to-use site that makes money from advertising. We have a modified experience for viewers using ad blockers

Wikia is not accessible if you've made further modifications. Remove the custom ad blocker rule(s) and the page will load as expected.