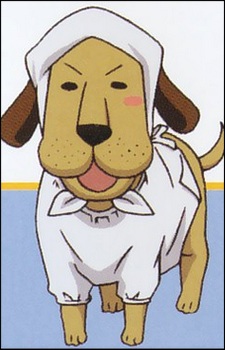 Yonakuni is Dorm Leader's pet dog, who helps her take care of the place.
Whenever Yonakuni is seen in the anime alone with Dorm Leader, the Dorm Leader can be seen regularly singing disturbing songs about the act of devouring meat, or other strange subjects.
Ad blocker interference detected!
Wikia is a free-to-use site that makes money from advertising. We have a modified experience for viewers using ad blockers

Wikia is not accessible if you've made further modifications. Remove the custom ad blocker rule(s) and the page will load as expected.